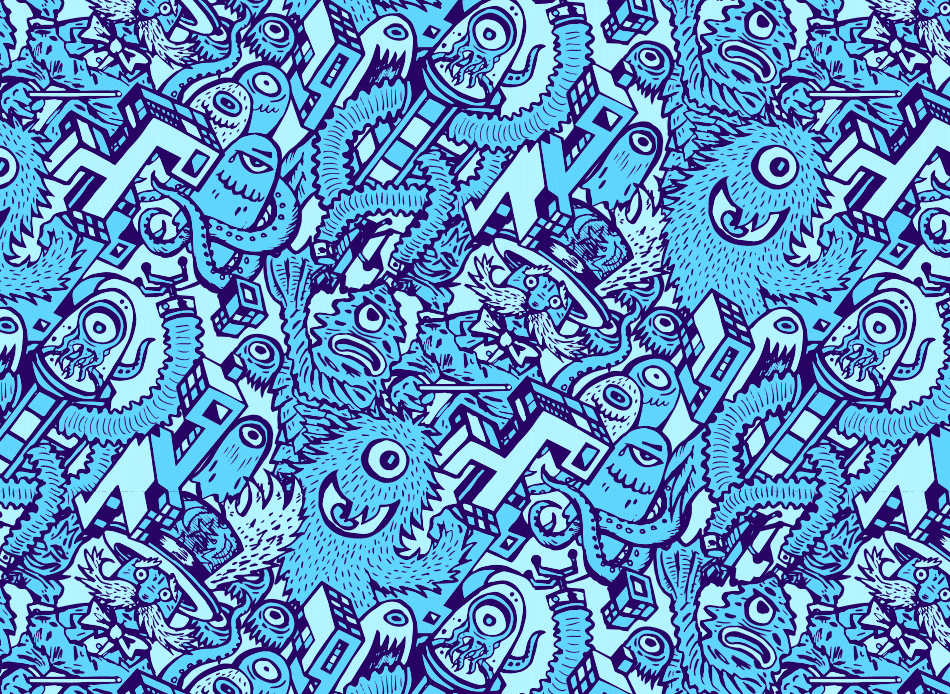 The idea of Cabinet of Curiosities (aka the WunderKammer) has long fascinated me. I've been exploring this topic in both patterns and a work-in-progress picture book.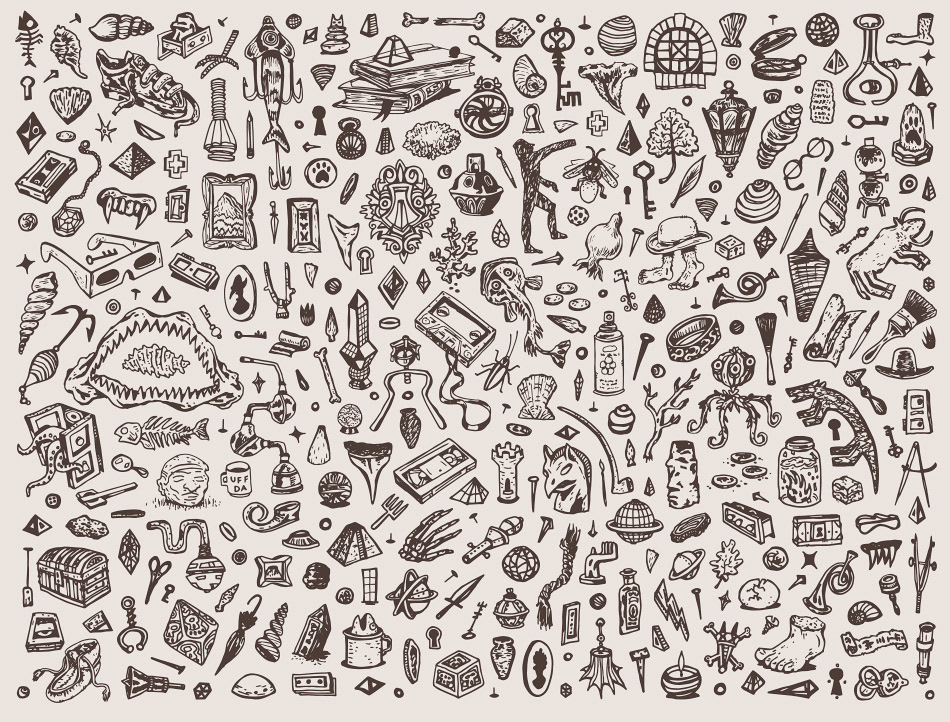 Pointy Pine Trees Pattern
Harry Potter Universe Project
A project as was working on right at the end of my time with The Wall Street Journal - an interactive looking at the various arms of J.K. Rowling's Harry Potter universe.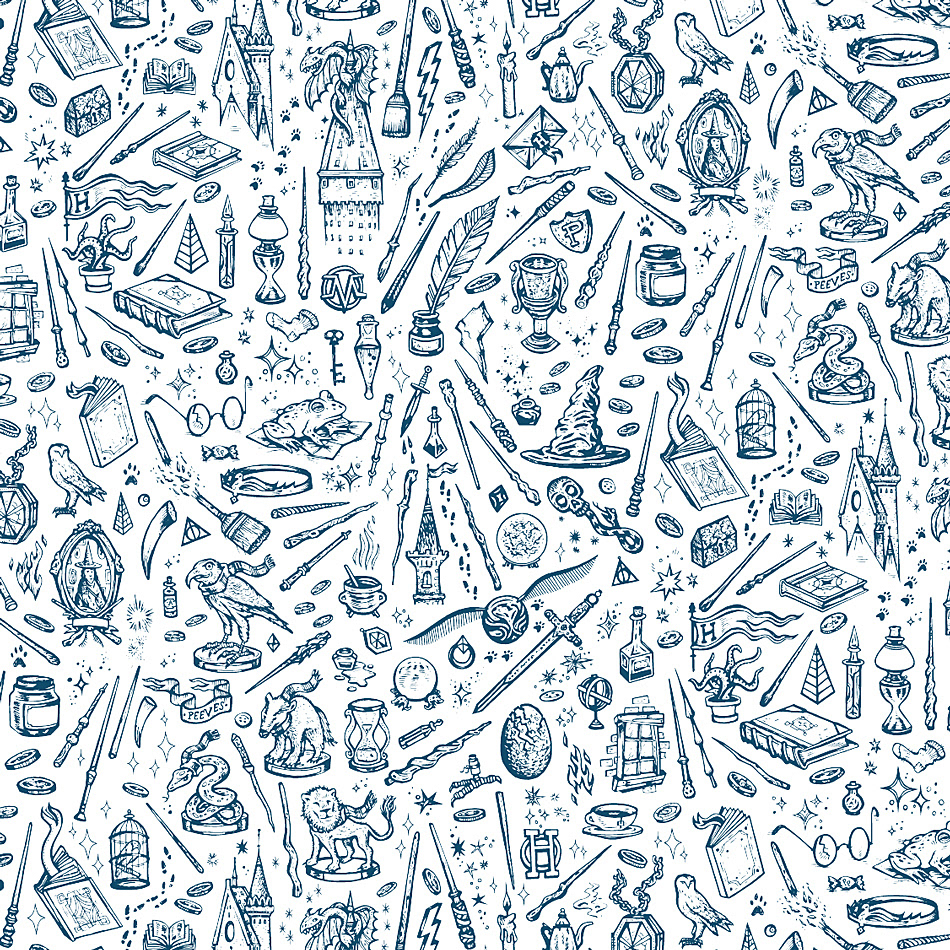 The Yeti Goes Camping Pattern
A drawing for a benefit auction for P.S. 10 in Brooklyn, New York. I subsequently made a repeating pattern from the original drawing.
Culled from a Field Notes 50 State edition sketchbook while in Tuolumne Meadows.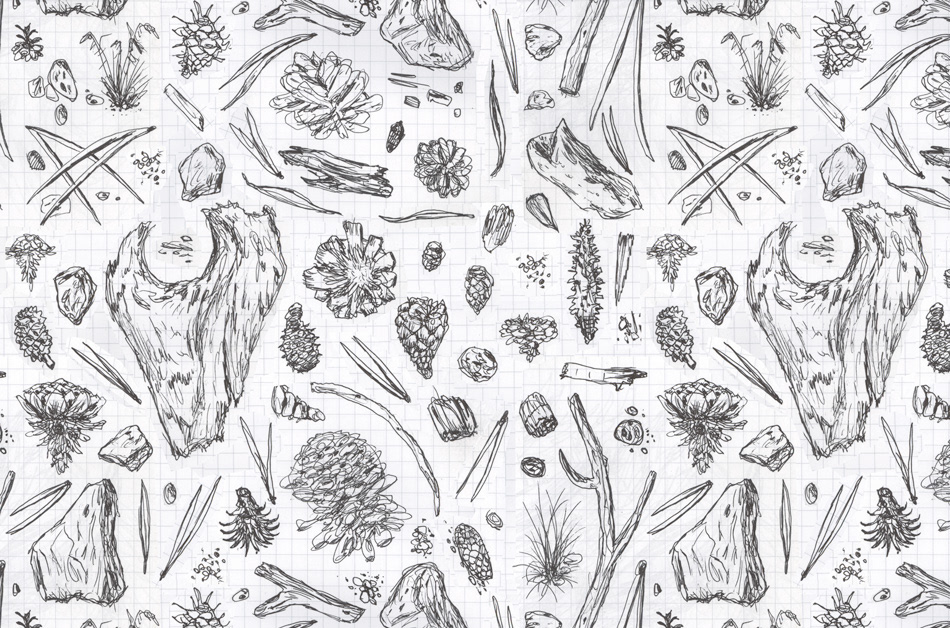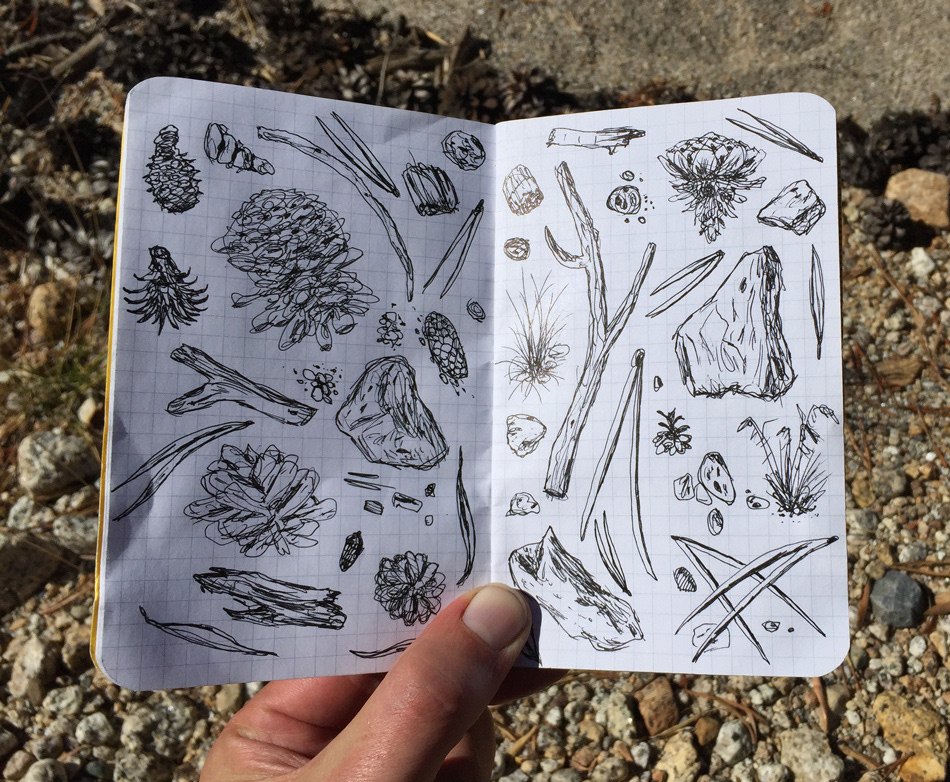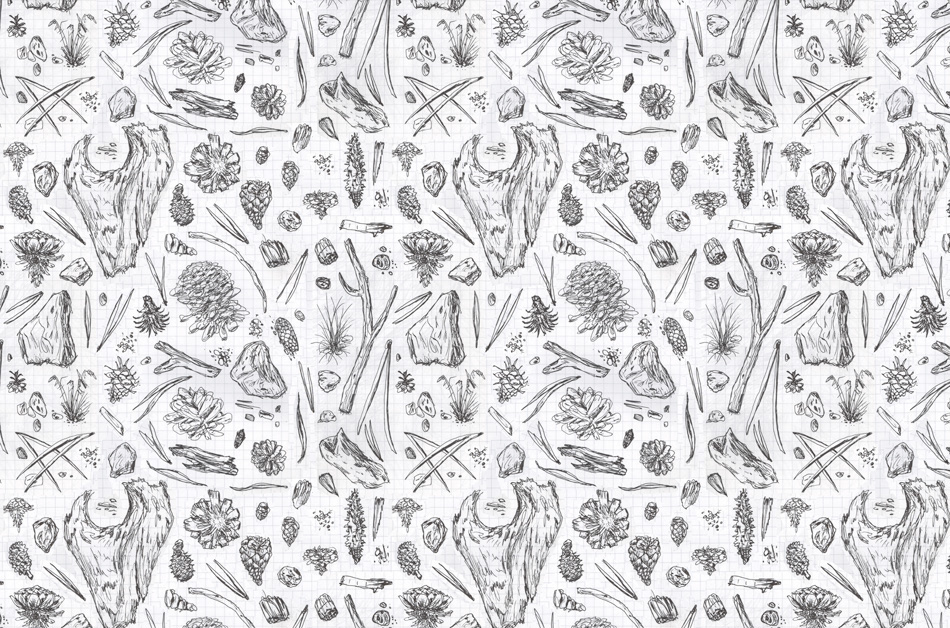 Another pattern collection culled from objects washed up on the beach. 
Archaeologist's Junk Drawer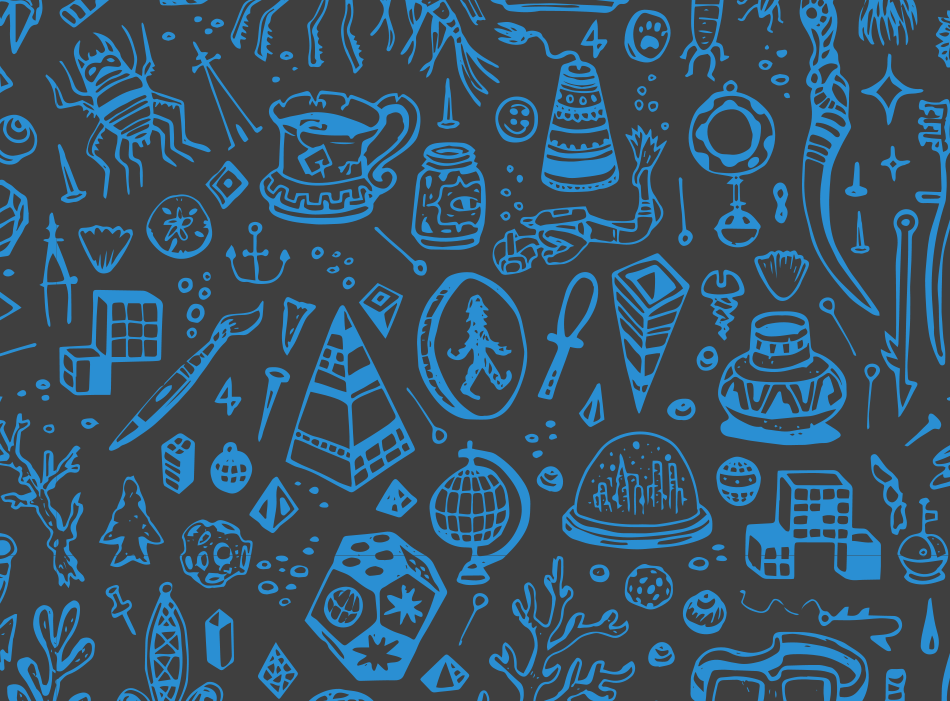 Driftwood Repeating Pattern
Drawn on location in Sea Ranch California.